Up your style game with rings that are dripping with the beauty of diamonds crafted in the lab and perfected by artists.

Shop Lab-Born Rings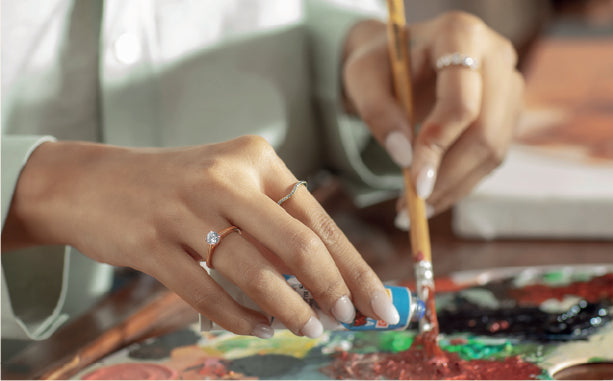 Brilliant From
The Atomic Level
Atmos by Verlas is an exclusive selection of fine jewelry adorned by brilliantly crafted lab-born diamonds. It is where cutting-edge technology meets unparalleled artistry. Atmos diamonds are perfected in the hands of our skilled artisans to ensure that every piece of jewelry exudes the luxury and elegance of the highest order.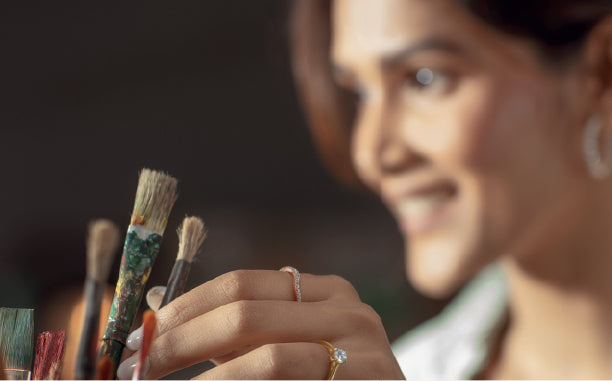 Part science.
Part art. Pure magic!
In the right hands, paint becomes art. In our hands, carbon becomes diamonds. With Atmos, we bring you the art of lab-grown diamonds - ones that are grown in the lab but perfected by our seasoned artists. To be an artist is to express yourself to the world, to pursue creativity in whatever medium speaks most to you. For some, it's the visual arts - conveying the soul through paint, clay, or photographs. For others, it's through poetry, song, dance, fashion, and food.
For us, it's diamonds. The world is our workshop.
Discover the Glamorous LAB
We welcome you to explore a whole range of lab-grown diamonds that speaks the language of art and speaks to those who admire it. This beautifully curated collection is designed keeping your taste in mind. So, get ready to express yourself with Atmos.